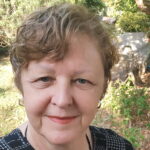 The exchange year in the USA changed the life of 17-year-old Eveline Willi. The fascination with the English language has never left her. After graduating from commercial college and several years of work experience, Eveline turned her passion into her profession. After successfully passing the Cambridge Proficiency, she started teaching English.
While living in various countries in Europe and Asia, she started translating.
After returning to Switzerland she resumed teaching English in her small private school and translating German – English / English – German. For French translations she is working with a very competent partner.